Although Ctrip said that for different market segments, various sales methods can complement each other. It is undeniable that in the market where China's hotel and aviation industries supply more than demand, the interest war of channel innovation has already started.
[May Point Network] Ctrip CEO Fan Min does not deny that even in the third quarter report of the performance increase, there are still industry hidden dangers. For example, the company did not increase the commission rate charged to the hotel, but the hotel occupancy rate fell by 5%-10%.
In fact, some players have sniffed the opportunity to change the rules of the game - GreenTree Inn's choice is to abandon the single store consignment cooperation with China's online booking market leader Ctrip. Eastern Airlines has changed its conservative attitude in the past. While maintaining strategic cooperation with Ctrip.com, it has signed an overall strategic agreement with the private Internet company Alibaba Group to introduce the direct sales model of the online store concept into the group sales system.
Although Ctrip said that for different market segments, various sales methods can complement each other. It is undeniable that in the market where China's hotel and aviation industries supply more than demand, the interest war of channel innovation has already started.
On November 24, 2009, Shanghai Eastern Airlines announced a strategic cooperation with Alibaba Group. China Eastern Airlines opened a flagship store for China Eastern Airlines ticket sales on Alibaba's B2C website Taobao's ticket travel platform. Liu Shaoyong, chairman of China Eastern Airlines, revealed that it plans to increase the direct sales ratio of tickets to 20% within five years. Currently, this figure is only 5%.
The "opening" of China Eastern Airlines ticket Taobao flagship store did not make a big splash, but it exploded in the hearts of ticket agents and Ctrip.
"If Taobao direct sales ticket can be controlled in terms of technical cost, it will definitely affect the larger B2B and B2C players in this market." Mr. Shangle Holiday Travel Mr. Lele said on November 26 that ticket sales are definitely a big trend. However, because B2B's traditional agents have a large number of stable customer resources, from a certain period of time, airlines cannot and cannot eliminate all middlemen to do direct sales.
It is not only Alibaba that is diverting the tourism intermediary market.
The derivatives business of China Mobile, China Telecom and China Merchants Bank, which have natural monopoly, are also eager to explore the controllable demand of their own channels.
Compared with China Mobile's 12580 choice of self-supporting portals, 114 of China Telecom's choices have been combined with Ctrip and Elong. Ctrip.com has partnered with 114 Life in more than 10 cities in China to provide reservation transfer services.
"In China, the situation in which the operating channels dominate the market is already very obvious. The pricing power of China's electrical appliances is in the hands of Gome and Suning, not the hands of manufacturing companies," said Zhao Huanyu, chief knowledge management expert at Huamei Hotel.
However, there may be another way to play in the market. American online booking giant Expedia announced on October 31, 2009 that its travel review site TripAdvisor acquired the Chinese air ticket and hotel vertical search website Cool News.
After the completion of the acquisition of Cool News, Ex-pedia controlled companies in China have included Elong.com, TripAdvisor, Coolcom, Egencia (Online Business Travel Management), and basically formed online booking, vertical search, user reviews. Online "full business" for business travel.
Can the advantages of Ctrip continue to be maintained?
"When the market exceeds demand, the intermediary business is needed. When the supply is much larger than the demand, the online search engine begins to have profit margins." Elong.com CEO Cui Guangfu said on November 24th that he was interviewed by reporters.
Tang Wei, vice president of marketing for Ctrip.com, also said that airlines and large e-commerce platforms are good partners, and direct sales and large-scale e-commerce platform distribution have their own advantages. "We complement each other in different market segments."
According to incomplete statistics, in 2009, the market penetration rate of China's online tourism was less than 10%. In the United States, the current ratio has reached more than 70%. (Economic Observer)
Blue white pink green bamboo charcoal random hair) do not pick color!
Absorb ability, you no longer have to worry about the dog's own urine and then step on their own step, give you step on the room are full of urine!
Product Name: Dairy Cat Diaper
Product specifications: 33 * 45 = 100 tablets
60 * 45 = 50 tablets
58 * 58 = 40 tablets
60 * 90 = 10 pieces
60 * 90 = 20 pieces
Applies to: cat, dog
Product Description: Wood pulp and strong absorption of high-performance polymer made of absorbent layer, the rapid absorption of urine and solidified into pieces. Soft and comfortable surface.
How to use: Pet mat for cats, dogs, rabbits and other family pet excretion pad, can be placed in the pet nest, room, or indoor and outdoor appropriate place, so that the living environment of pets dry, clean, while diapers can improve your diaper The quality of life, eliminating the need for a lot of valuable time to handle your pet feces every day.

Note: 1. Store in the child hand touch and away from the place of fire 2. Do not let the dog to develop the habit of tearing the urine pad.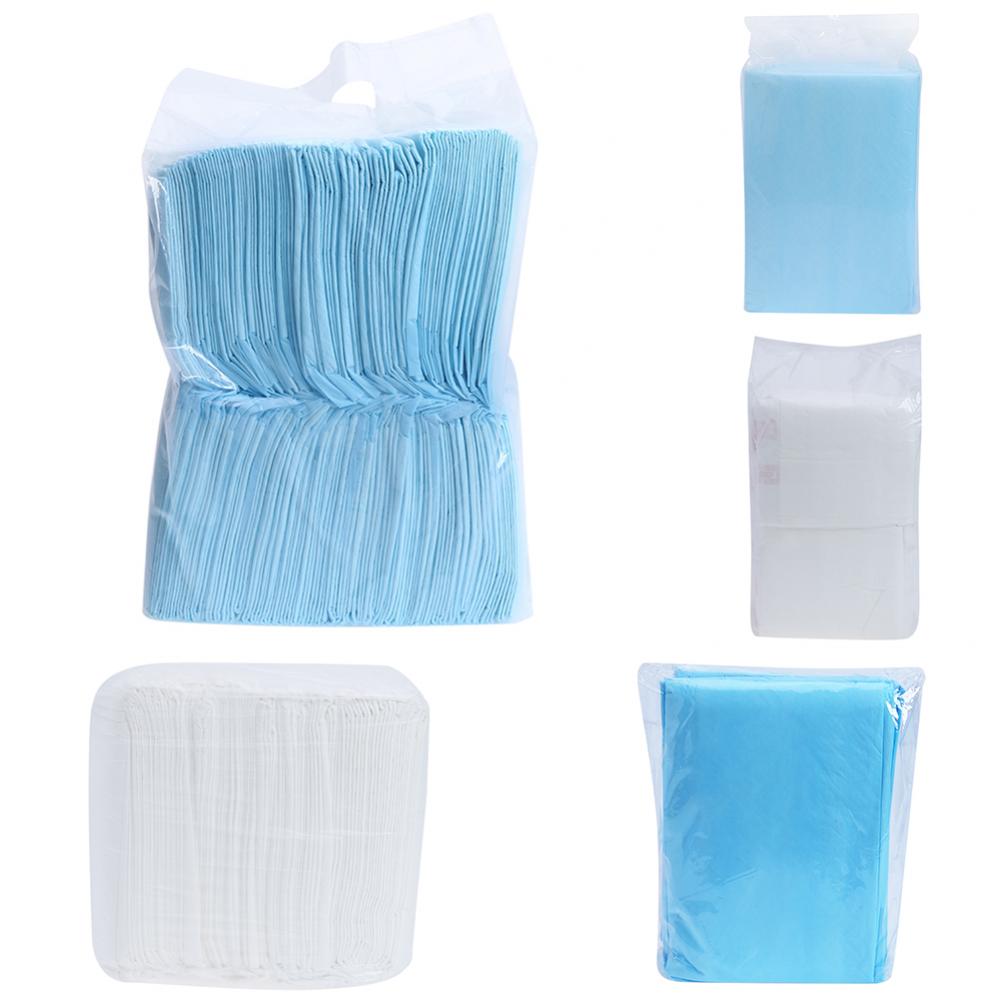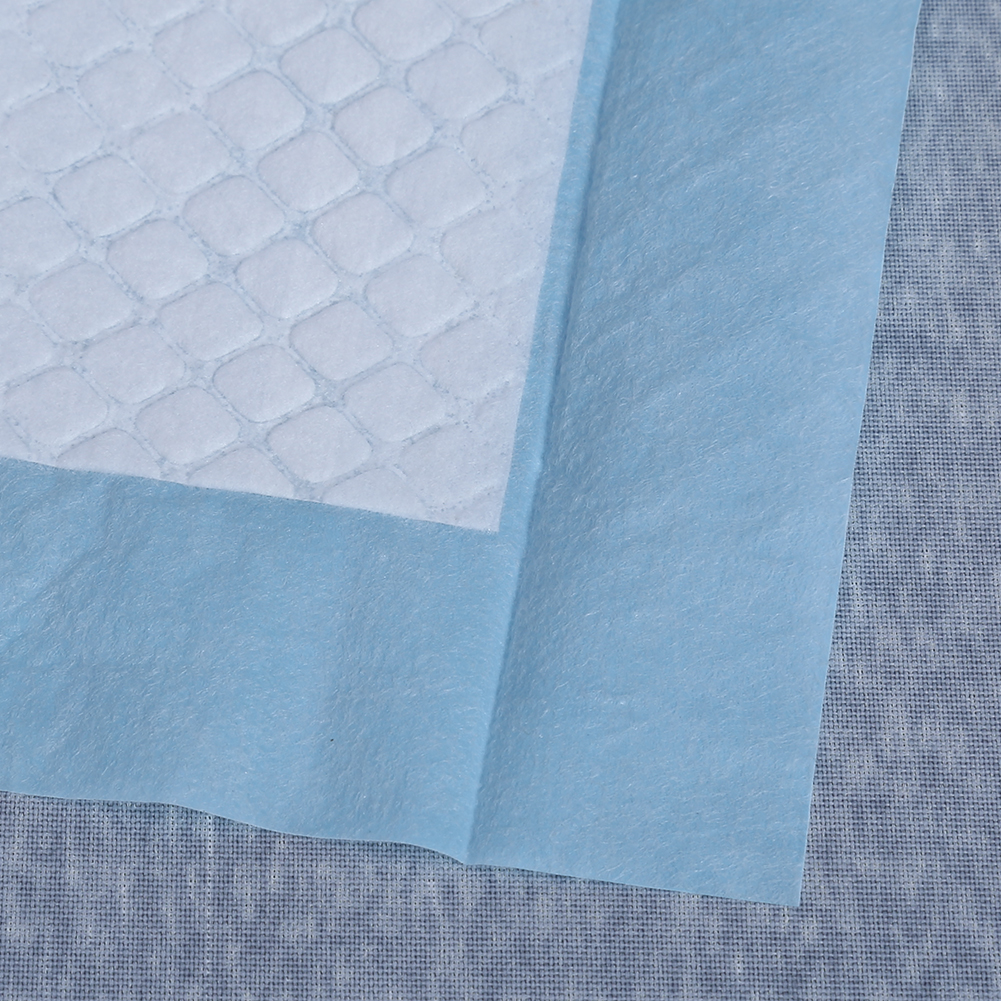 Pet Nursing Pads,Disposable Pet Nursing Pad,Disposable Pet Pad,Dog Nursing Pads
Jinan Multinet International technology and Trade Co.,Ltd , https://www.jnpetmultinet.com